MALE & FEMALE SHARKS
Male sharks tend to be smaller than females. But the easiest way to tell them apart is to look for claspers. Males have a pair of claspers, which are used for mating. This is like a pair of extra, roll-up fins under their body.
---
MALE:
Internally males have 2 muscular sacs (siphon sacs) in their abdominal wall and the testes that produce sperm. These also secrete hormones that control the development of male characteristics.

---
FEMALE:
Females have a pair of ovaries where eggs are produced. These also secrete hormones that control the development of female characteristics.
---
SHARK COURTSHIP
Some sharks (such as Blue Sharks and Spiny Dogfish) spend most of their lives in single sex groups. When they reach sexual maturity they'll meet with the opposite sex once a year to mate.
Courtship hasn't been observed in many shark species. But for those it has we know that:
The males of some species (such as catsharks) twist their body around females before mating.

The males of larger species, such as Lemon Sharks and Nurse Sharks will swim parallel to the female. They'll also bite her fin to hold her alongside him during mating.

Basking Sharks have been seen following each other nose-to-tail. It's also thought that breaching may be part of a courtship display.
A shark's courtship can seem aggressive. Female sharks often end up with teeth marks (or 'love bites') on their fins or back. But this doesn't hurt them as their skin can be up to 3X thicker than a male's.
---
Love learning about sharks?
Why not join us today? As a member you'll receive our Shark Focus Magazine twice a year. Keeping you up to date with all the latest news about sharks and their conservation!

► Join Us
Quick Links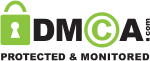 Follow us
You have added an item to your shopping basket.
Your ID and Password were blank. Would you like to create a new account?