ADOPT A SHARK
Know someone who's crazy about sharks? Adoptions make the perfect gift! We'll send them a 'jawsome' adoption pack, so they can learn all about their shark.

You'll also be helping to fund vital shark research. It's a win win!
We present your adoption pack in a shark illustrated folder that contains:
Personalised Certificate
Factsheet - learn all about your amazing shark & research project
A4 Poster
Shark Trust Leaflets
Bookmark
Set of Shark Postcards

A WHOLE SHIVER OF SHARKS FOR THE PRICE OF ONE!

Sharks are difficult to keep track of because they live deep in the ocean and travel great distances. And so our adoptions work a little different to many others. Instead of adopting one individual shark, you'll be adopting many by helping to fund vital research projects and campaigns.
To help you choose your shark we've included why we think they're so awesome:



BASKING SHARK

These gentle giants are awesome because they're the 2nd largest fish in the world! They're also seasonal visitors to the British Isles. Each summer shark enthusiasts flock to key locations hoping to catch a glimpse.

► Find out more ► Adopt a Basking Shark





GREAT WHITE SHARK

White Sharks are awesome because they undertake huge migrations. A famous White Shark, named 'Nicole', swam from South Africa to Western Australia. And back again. An impressive distance of 12,400 miles (20,000 kilometres)!

► Find out more ► Adopt a Great White Shark




WHALE SHARK

Whale Sharks are awesome because they're the biggest fish in the world! The largest recorded was 20m long and weighed 42 tonnes. And yet they feed on tiny microscopic plankton. Each Whale Shark has a unique pattern of spots, like a human fingerprint!

► Find out more ► Adopt a Whale Shark

NO LIMITS?

Our 'No Limits?' sharks include Blue Sharks, Shortfin Makos, smoothhounds, catsharks and Tope. They're all awesome and found in UK waters. But need our urgent help. They're currently being fished at an alarming rate and unsustainable rate.

► Find out more ► Adopt No Limits? Sharks
Quick Links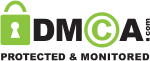 Follow us
You have added an item to your shopping basket.
Your ID and Password were blank. Would you like to create a new account?