ADOPT A SHARK

Help shark conservation today by adopting a shark - choose from a Basking Shark, Great White or Whale Shark. We also offer a special adoption in support of our No Limits? campaign.
In addition to helping your chosen shark you'll also receive an adoption pack presented in a shark folder, which includes:
Personalised certificate
Factsheets about your shark and research project
A4 poster
Car sticker
Set of eight postcards
Please note: the adoption pack is very similar to the membership pack, so if you order both some items will be duplicated.
---
A WHOLE SHIVER OF SHARKS FOR THE PRICE OF ONE!
Sharks are difficult to monitor because they live deep in the ocean and travel great distances, so our adoptions work a little differently to many others. Instead of adopting just one shark, you'll be helping lots of sharks by supporting vital research projects and campaigns!



BASKING SHARK

Help the World's second largest fish by supporting our Basking Shark Project, which collects valuable data about these majestic sharks.

► Find out more ► Adopt a Basking Shark





GREAT WHITE SHARK

Support vital White Shark research taking place in the Farallon Islands by Point Blue Conservation Science.

► Find out more ► Adopt a Great White Shark




WHALE SHARK

Support the Maldives Whale Shark Research Programme, which studies these gentle giants and fosters community focused conservation initiatives throughout the Maldives and the Indian Ocean.

► Find out more ► Adopt a Whale Shark

NO LIMITS?

Our No Limits? adoption will help us stop uncontrolled fishing of Blue Sharks, Shortfin Makos, smoothhounds, catsharks and Tope.

► Find out more ► Adopt No Limits? Sharks
Quick Links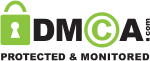 Follow us
You have added an item to your shopping basket.
Your ID and Password were blank. Would you like to create a new account?