Eggcase Species
Click on the eggcases below to find out more about their characterising features. All of these eggcases can be found in the UK.

Blonde Ray
(Raja brachyura


Common Skate
(Dipturus batis)


Cuckoo Ray
(Leucoraja naevus)


Nursehound / Bull Huss
(Scyliorhinus stellaris)



Small-eyed Ray
(Raja microocellata)


Smallspotted Catshark
(Scyliorhinus canicula)


Spotted Ray
(Raja montagui)


Starry Skate
(Amblyraja radiata)


Thornback Ray
(Raja clavata)

Undulate Ray
(Raja undulata)

White Skate
(Rostroraja alba)
Quick Links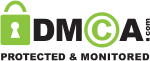 Follow us
You have added an item to your shopping basket.
Your ID and Password were blank. Would you like to create a new account?