BASKING SHARK PROJECT
The Basking Shark Project is a great way for you to get involved with Basking Shark conservation. You can help us learn more about these gentle giants by being on the look-out for them during May-October (Basking Shark Season). And, if you spot one, by recording your sighting on our Sightings Database.
Today, Basking Sharks are one of the most widely protected and managed sharks in UK and EU waters. Yet, surprisingly little is known about them. Partly because of the difficulty in conducting field research.

BASKING SHARK FACTS:

Basking Sharks are the 2nd biggest fish in the world!

Each year, between May–October, they visit British waters.

Globally, Basking Sharks are listed as Vulnerable on the IUCN Red list. Worse still, they're Endangered in the Northeast Atlantic. Monitoring, management and further research is vital to ensure their survival.
Every year shark enthusiasts flock to UK coasts in the hope of experiencing Basking Sharks firsthand. This provides us with a fantastic opportunity to learn more about these evasive, animals.
To increase your chances of seeing a Basking Shark, you can visit these well-known hot-spots:
Hebrides (Skye)
Hebrides (Mull)
Isle of Man
Malin Head
Southwest England (Devon & Cornwall).
The more we know about Basking Sharks the better equipped we are to protect them.

We share sightings data with researchers and other conservation organisations. Working together with the aim of furthering Basking Shark conservation.
---
CODE OF CONDUCT
Basking Sharks are extremely vulnerable to disturbance and harassment by water users. So, as part of our Basking Shark Project, we've created the Basking Shark Code of Conduct. By following this, you can enjoy Basking Sharks safely, ensuring an enjoyable encounter for both you and the shark.
Remember the sheer size of a Basking Shark warrants respect and caution. It's also illegal to intentionally disturb or harass Basking Sharks in UK waters. In doing so you could face up to 6 months in prison and a large fine.
► Download our Code of Conduct (pdf)
---
SHARK SIGHTINGS DATABASE
If you spot a Basking Shark please record your sighting to us, with as much information as possible. And if you have a photo – please submit this too! That way we can verify your record.
The map below shows the latest Basking Shark sightings submitted to our database:
► Record Your Basking Shark Sighting
---
PHOTO-ID DATABASE
We've also working with research groups around the British Isles. Together we're using photo-ID to create a community database.

Photo-identification is a powerful and non-invasive field technique. Used to study animals in their natural environment.

We can identify many individual Basking Sharks by their unique fin markings. These can be natural, such as pigmentation marks. Or acquired, such as scars caused by parasites, or injuries from boats and fishing nets. With good quality photographs, we can recognise some individual sharks on re-sighting. And then match them on the photo-ID database. This enables us to find out more about their movements and estimate population size. This is especially important for vulnerable and highly migratory species like the Basking Shark.

► View the Community Photo-ID Database
---
Quick Links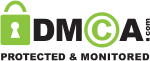 Follow us
You have added an item to your shopping basket.
Your ID and Password were blank. Would you like to create a new account?